Community Outreach
As part of their Mission statement to "present the best venue for the public to appreciate …  American illustration art", the founders of NMAI endeavor to share this legacy with both local communities and a global audience.
This year, the NMAI is proposing to work with local middle and high schools, including Portsmouth High School and Prudence Island Middle School, to provide educational programs which highlight the technical skill and talent of American illustrators, as well as these artworks' historic significance as an important part of US History.
The NMAI offers Internship opportunities at the college level to allow advanced students a first-hand experience of the inner workings of a Museum. These students work in the Museum while it is open, interacting with the public, as well as in the office to achieve a complete understanding of working in a Museum setting. For more information, please go our Getting Involved Page.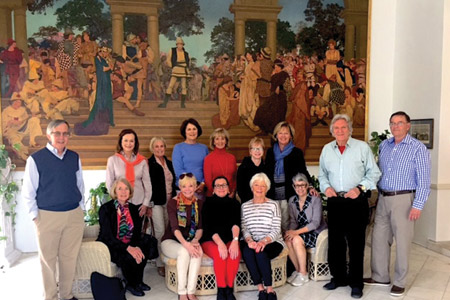 Laurence Cutler and Jim Rugh with visitors from the Delaware Art Museum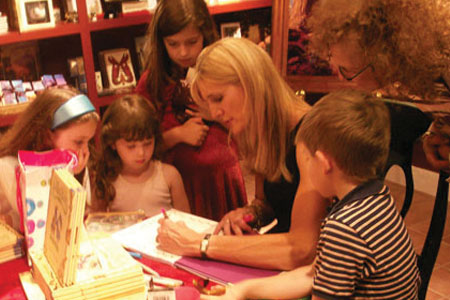 Illustrator Mary Jane Begin signs books for children at the NMAI
To increase accessibility to all audiences, the NMAI offers free admission at least twice a year to deserving groups such as families of the military, police and firemen. The NMAI also donates admission tickets and exhibition catalogues to raffles on local radio shows and at some of the other nearby nonprofits.
Recently accomplished in 2016 was the accreditation of the the Frederick Law Olmsted Park as a Level 1 Arboretum for the City of Newport. This lovely park, owned and managed by the NMAI, offers museum visitors a unique viewing of historic trees from the Gilded Age and aids in the preservation of Rhode Island's endangered trees. This recent achievement also designated Newport as the only city in the country with the distinction of having four accredited arboreta.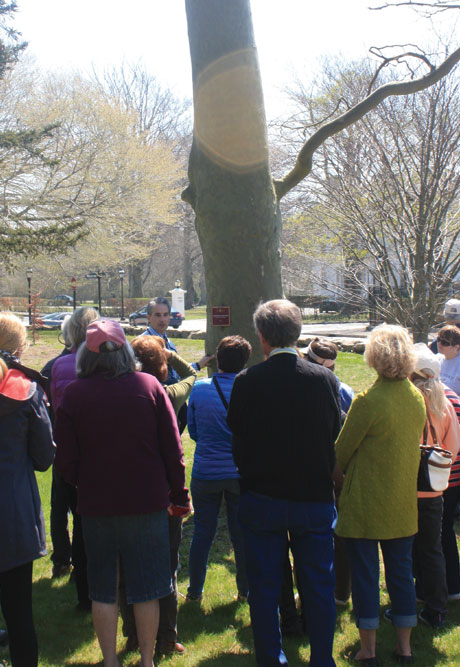 Steve Pilz gives a tour of the newly accredited
Frederick Law Olmsted Park & Arboretum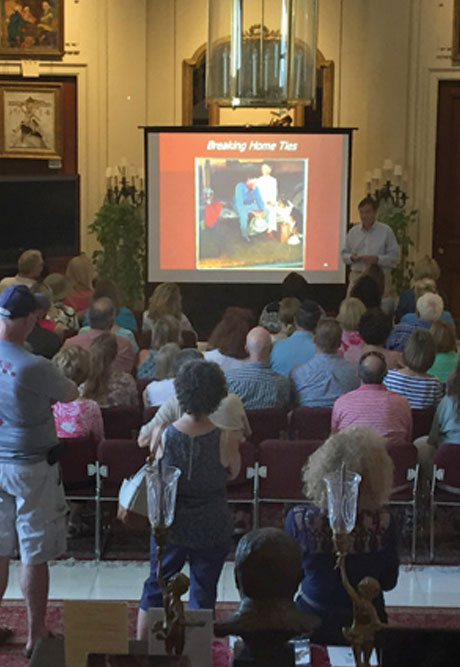 Don Trachte, Jr. gives a lecture in the NMAI's Marble Hall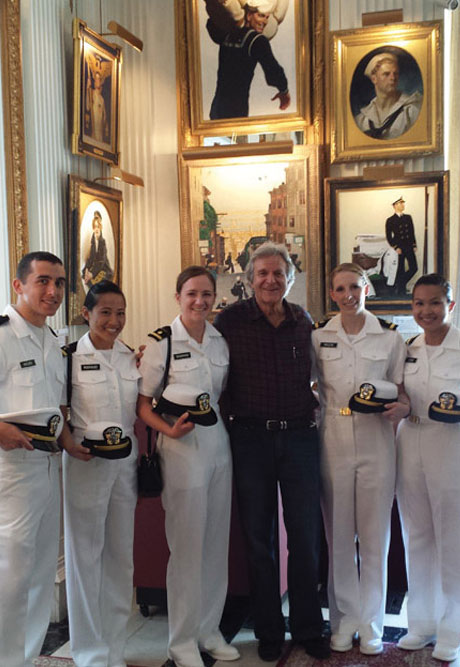 Laurence Cutler with Navy Sailors in the NMAI's Ballroom
For more information on NMAI's Community Outreach events and opportunities, or to request participation in an upcoming event, please call (401) 851-8949 ext. 18, or email art@americanillustration.org.