Mission
The National Museum of American Illustration (NMAI) was founded in 1998 by Judy Goffman Cutler and Laurence S. Cutler to house their collection of primarily "Golden Age" American Illustration art, yet the museum also exhibits American illustration from all periods, styles and talents. The Museum venue is Vernon Court (1898), an interpretation of an 18th century French château from the "Gilded Age of Architecture," designed by Carrère & Hastings, architects for many notable landmark buildings such as the NY Public Library, the US Senate and House Office Buildings, Lord Duveen's New York Galleries, the Neue Gallery, The Flagler Museum, and The Frick Collection.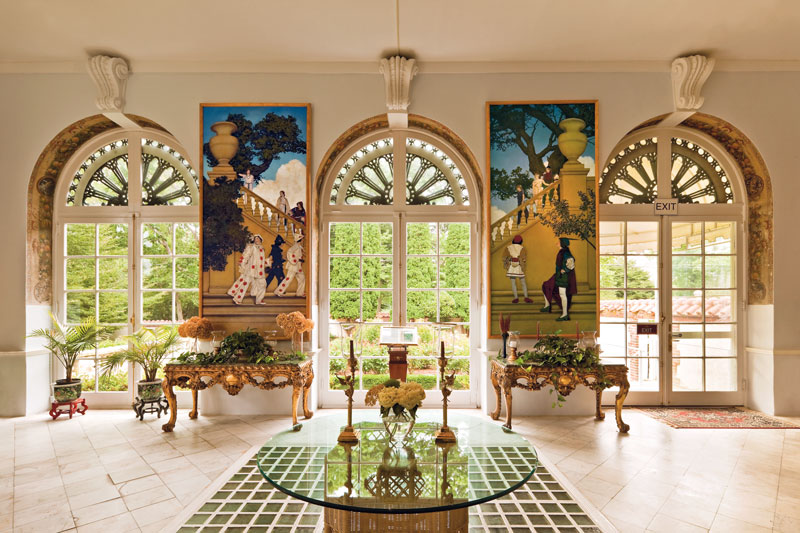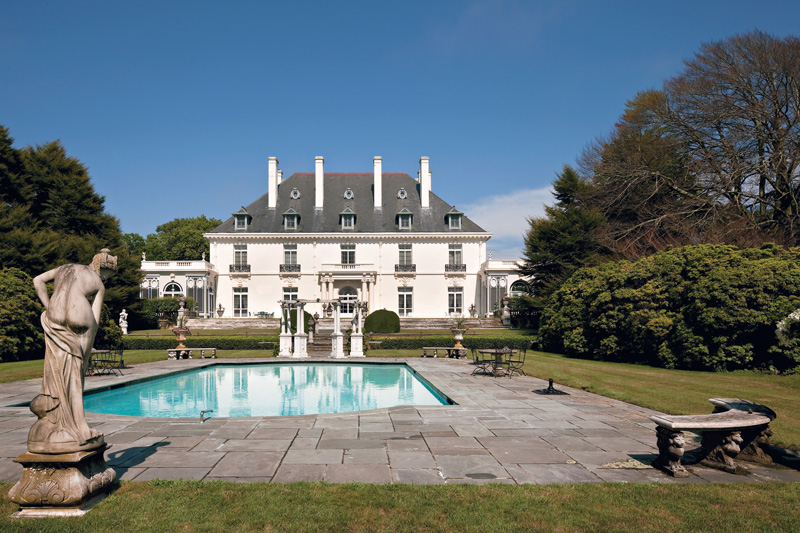 The three-acre grounds were inspired by King Henry VIII's gardens created for his ill-fated Queen Anne Boleyn at Hampton Court Palace. The adjacent three acre lot, originally known as Stoneacre (1884), was designed by the first American landscape architect, Frederick Law Olmsted. This property has been restored and revitalized into The Frederick Law Olmsted Park and Arboretum, the only property named in his honor. In the future, a Memorial Arch designed by and in honor of Louis I. Kahn, America's greatest architect of the last half of the 20th century, will be erected in the Frederick Law Olmsted Park. The Arch is currently "on hold" as our non-profit organization seeks sponsors and donors who will support this effort. 
Vision
The NMAI's goal is to present the best venue for the public to appreciate the greatest collection of American illustration art in perpetuity. We have reached that goal, receiving plaudits from all over the world.
American Imagist Collection
The NMAI restores, conserves, researches provenance, exhibits and interprets its unique collection of original illustration artworks in order to preserve this rich and significant part of our heritage. These artworks include many milestone pieces created by artist/illustrators such as Norman Rockwell, Maxfield Parrish, Charles Dana Gibson, Howard Pyle ("Father of American Illustration"), NC Wyeth, Jessie Willcox Smith, JC Leyendecker, Violet Oakley, and over 150 other luminaries. The paintings in this collection were originally created to be reproduced in magazines and newspapers, as posters, advertisements,  and on products such as greeting cards and calendars. Because of their technical execution, the creativity they exude, the context in which they were created, and the purpose of their commission, they remain a poignant bookmark of our shared history - our American civilization.
With illustration art now accepted as a meaningful part of the fine arts spectrum, these works have earned a lofty role in art history to the point where they are now considered "the most American of American art." Over the years, the NMAI has organized, curated and toured over seventy exhibitions worldwide, including the Norman Rockwell's America... in England exhibition at Dulwich Picture Gallery in London, the oldest art museum in England on the occasion of their 200th Anniversary (1811-2011). This exhibition was reviewed by the London Times as being "Completely exceptional" and was named "The Best Art Exhibition in London for 2011."
Giving Opportunities
Gifts to the Museum may be made in cash, securities, art, real estate, and other forms of personal property. Naming and memorial giving opportunities are also available. Gifts may be made as unrestricted or alternatively, they may be directed to specific needs of the Museum or to satisfy the goals of the donor. Additionally, deferred giving options are available which may provide significant income and tax benefits to donor(s).
Gifting Options
Donors may underwrite exhibitions, name public spaces and/or exhibition galleries, contribute to the NMAI Endowment Fund, endow staff positions, sponsor openings, underwrite and support educational programming, or sponsor special events. The National Museum of American Illustration hosts high profile, milestone exhibitions of the art world, including Norman Rockwell: American Imagist, Maxfield Parrish's Magnum Opus, and Rockwell and his Mentor, JC Leyendecker. For more information on gifting to the Museum please visit our donations page.
Future Goals
The NMAI seeks to more widely expose American illustration on an international level through major Museum venues, and enlighten the world community to the significance of these artist/illustrators who so meaningfully contributed to our American culture. In addition to promoting this collection with a global audience, the NMAI continues to develop educational outreach programs to share this national treasure with our local community.